Over 2 million households in Australia (21%) have experienced severe food insecurity in the last 12 months (1). For over a decade MWT Foods has been supporting the Arnott's Foundation, a major supporter of Foodbank Australia. Our contributions help to end hunger in Australia, and we continue to give to this foundation.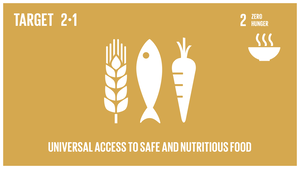 MWT Foods' core business objective is to procure and promote the best source, safe health foods in new and existing markets. We specialise in the procurement, processing and bulk sales of edible nuts and seeds, dried fruit, and coconut products. These nutrient-rich foods constitute an excellent means of delivering health-promoting bioactive compounds, making them a healthful snack or ingredient (2).
1. Miller, K., & Li, E. (2022). Foodbank Hunger Report. Big Village. https://reports.foodbank.org.au/wp-content/uploads/2023/03/Foodbank-Hunger-Report-2022.pdf
2. Alasalvar, C., Salas-Salvado, J., Ros, E., & Sabate, J. (eds). (2020). Health Benefits of Nuts and Dried Fruits. 1st Ed. CRC Press.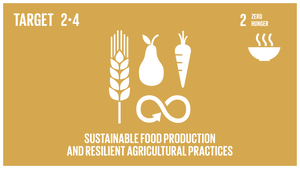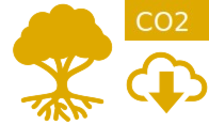 Since the 1990's, MWT Macadamia has supported growers of Australian Macadamia's and pioneered their sale locally and internationally. Our network of growers are the custodians of permanent native Australian tree orchards estimated to sequester 3 tons of CO2e per hectare per year (3). The largest meta-analysis of global food systems to date showed entire supply chain emissions for nuts were the lowest of the food products, and negative for land-use change due to nut trees currently replacing croplands and stored carbon in the trees (4).

MWT Agri is increasing the proportion of agricultural area under integrated orchard management (IOM) and regenerative agricultural practices. These methods minimise chemical inputs, maintain ecosystems, and maximise orchard productivity. Canopy management increases light in the orchard, allowing groundcover species that control soil and nutrient runoff to flourish. Biological insect control reduces the proliferation of pests naturally, and interrow seed mixes help attract beneficial insects, increase soil carbon, and fix nitrogen in the soil.

The commitment to sustainable agriculture extends to our suppliers. Ethical sourcing is integral to all our business decisions, and we adhere to the internationally recognised Ethical Trading Initiative (ETI) Base Code and are members of SEDEX, as are many of our supply partners. Sustainable procurement means we choose to partner with reputable companies who demonstrate high social and environmental standards and commit to the ETI Base Code.

3. Murphy, T., Jones, G., Vanclay, J., & Glencross, K. (2013). Preliminary carbon sequestration modelling for the Australian macadamia industry. Agroforest Systems. 87:689–698. DOI: 10.1007/s10457-012-9589-2.
4. Poore, J., & Nemecek, T. (2018). Reducing food's environmental impacts through producers and consumers. Science. DOI: 10.1126/science.aaq0216.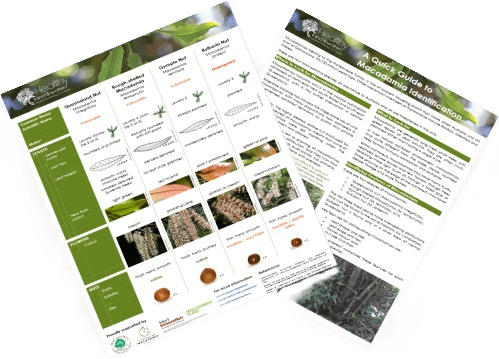 MWT Foods was a founding contributor to the 2019 Horticulture Innovation Australia: Still Wild About Macadamias – conserving a national icon project, donating financially and with technical expertise for the duration of the project. The project was established to improve understanding and management of the threats to wild macadamia trees and to promote and drive the protection and conservation of threatened wild macadamia populations. It provided a substantial contribution to improving understanding of the genetic diversity and relationships between wild populations and individual trees and increased industry understanding and participation in macadamia conservation (5).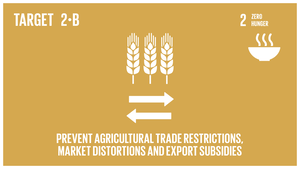 MWT Foods is actively engaged with peak industry bodies the INC, The Australian Macadamia Society (AMS), and the World Macadamia Organization (WMO) to advocate for open trade pathways and to minimize distortions in world agricultural markets. An example of this advocacy impacting markets are the recent negotiations that saw India remove trade tariffs on various nut imports in June 2023.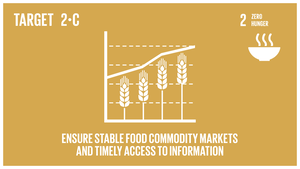 The timely transmission of relevant commodity trends and data to facilitate the proper and considered assessment of market conditions is central to our supplier, supply chain, and customer communications. Communication of this information ensures the continuity of production and supply overall. We do this through membership of various data and information contributing platforms, and with a keen interest in the proper functioning of food commodity markets.
Contact us to discuss how we can support your macadamia business.
The MWT Macadamia team are on hand to discuss options with macadamia growers, farm owners and investors.